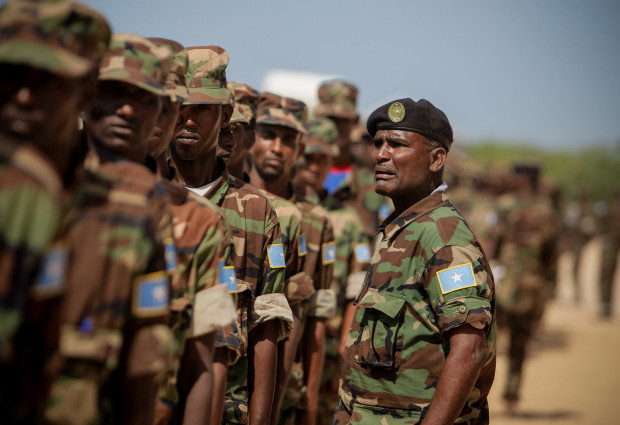 Somali National troops have averted an attack on their base in Afgoye town in lower Shabelle. The attack in Afgoye town in Lower Shabelle region hit a security checkpoint outside the camp, and the car was unable to enter the compound, said Col. Abdirahman, a regional police commander.
The attack left two soldiers dead and six injured but the government troops were able to repel the attack killing several militants.
The Somali army, alongside the African Union peacekeeping troops, has been battling Al-Shabaab militants, which still control rural areas in southern Somalia and often attack military and civilian targets in the country.
Somali's President is currently in Uganda in a summit that seeks to find a solution for the al Shabaab menace in the country and entire region.